Our dedicated and passionate team are what make the Xpress super service so special.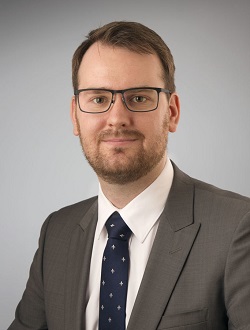 Karl had a diverse career history in the automotive sector before completing his Bachelor of Commerce (Accounting and Finance) at Flinders University in 2017. His previous experiences in Audit include working with a range of clients from Not-for-Profits, to Government agencies and listed companies. Karl has worked with SMSFs since 2016 and completed post graduate studies including RG146 qualifications for SMSFs and SMSF Specialist Advisor (SSA). Currently Karl is studying the Chartered Accountants (CA) Program.
Education and continued development are key driver's for Karl's achievements, and daily undertakings. This has seen him receive various nominations in the Australian Accounting Awards and SMSF and Accounting Awards. Karl has undertaken various challenges in his short career including; Leading the implementation of super reforms and national collaboration projects, optimising software automation for increased efficiencies and writing technical content.