Our dedicated and passionate team are what make the Xpress super service so special.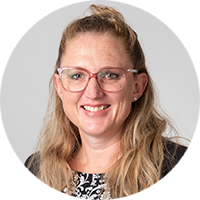 Kate Alexander commenced with Xpress Super in 2013 starting out in an Administration Assistant position. Since then Kate has been exposed to all aspects of the SMSF lifecycle and now heads up the Client Service team for Xpress Super.
Kate enjoys hand holding our clients through the establishment phase to ensure they receive the best client service experience possible. Within this role Kate and her team are responsible for establishing the SMSFs, getting the welcome packs out and making sure the SMSF is up and running before providing online access to our premium online dashboard.
Clients on the Xpress Standard service may also hear from Kate from time to time as she ensures our online reports stay up with requesting the necessary information.